Hereafter Here explores a gateway between Eternity and Earth. A place where weekly guests find themselves at the beginning of a Near Death Experience reviewing their life. A place where God, who reveals Himself as The Man in the Hat (TMTH, think James Spader in The Blacklist) teaches fatherly lessons on love, kindness and forgiveness.
Each episode begins with the delivery of a guest by TMTH to Kenna Mason's garden, the portal He created between worlds. Each guest has had a traumatic event rendering them clinically dead, yet each experiences sounds and sights of a divine nature in Kenna's garden.
TMTH has chosen Kenna for a special assignment as a guide. It's an impossible undertaking, but TMTH is known for that as well as His collection of hats. He sends in His A-Team to assist her, Howard, an angel who finds the Earth confusing but does love the food and Dr. Bacon Maddox -a Down Syndrome youth with a heavenly heart. They create a decidedly misfit family tasked with helping these guests.
He also gives Kenna a gift of Memory Merge, wherein she can join in a person's past as an observer allowing us to time travel back to their defining life events. This unique insight provides a rich tapestry to connect with a diverse audience seeking answers to the universal question of life after death.

Garnering six festival awards, this beautiful love story was written by Rachael Seiden, adapted for the screen by Tony Glazer, directed by John Howard Swain, and under the technical and visual expertise of Anthony Lenzo. Taught in New York University's undergraduate writer's program, George Washington's Masters in Psychology program, and most recently used by Volunteer Services for the Hospice of Chesapeake, Maryland as part of their outreach program.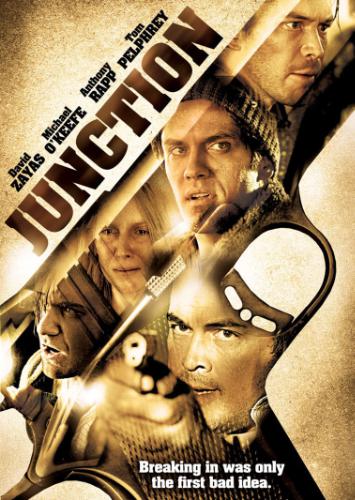 Junction is a genre thriller starring an amazing ensemble cast: Michael O'Keefe, David Zayas, Tom Pelphrey and Neal Bledsoe.